Here are just a few ways you can help support us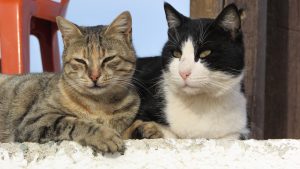 Foster Adoptable Cats and Kittens
Our foster parents provide a temporary home and care for a litter of kittens or a cat until they can be adopted into a permanent home. Depending on the age of the kittens or the cat, the commitment will vary significantly from a few weeks to months. When you volunteer to be a foster parent, we will discuss your situation and desires. For example, if you don't work outside of the home, you might be interested in caring for "bottle babies". If you have calm older children on summer holiday, who love animals, you may be willing to take a litter of kittens that needs to be socialized to become comfortable with people or you may just be interested in caring for social kittens that need basic care and affection for a short period until they are adopted.
To be a foster parent, you must have a room or area where the kittens or cat can be isolated initially from your pets but be comfortable and receive attention and love. Foster kittens and cats must remain indoors only. You must also be willing to learn to watch for signs of illness and to deliver basic medical care for minor illnesses, e.g., oral medication. We have lots of experienced volunteers who will support and help you.
We provide food, litter, bedding, and medical care. We work on getting our foster animals adopted into loving homes.  Foster homes are desperately needed because we cannot rescue kittens and cats in need if we have no place to care for them.
You must have reliable transportation and be able to bring your foster cats to our vet in Otaki, when necessary.
If can help and you live within Kapiti Coast or Levin areas, Please fill out our foster form below https://forms.gle/dGotUWqfX6S1xwHQ8
Help with Fundraising
We need people who can help at fundraisers and/or support fundraising activities. The time you put into this varies on how involved you want to get. Contact us to discuss your interests and the events that we are currently working on.
Transport Cats and/or Supplies
From time to time we need help getting cats to a vet for spay/neuter or other medical treatment or to an adoption day. Also, we need to get donated food, litter, and equipment to the people who can use it. Time commitment will vary on how much you are willing to do. You provide the car and gas.
Home Visit Volunteers
We do home visits as part of our adoption program to ensure it is a match for the cat and his/her new family.  We need volunteers who would be willing to do home visits of potential adopters homes, in the following areas- Porirua, Wellington, Lower Hutt and Upper Hutt.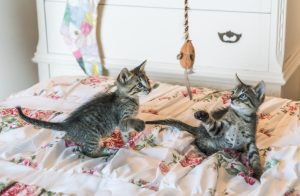 Looking for a unique way to support us? How about sponsoring a cat or kitten. For a donation of $50, you'll get naming rights and can receive regular updates while he/she is in our care. Please visit our facebook page for more information.