Forgotten Felines Foundation
Stray and community cat reduction achieved through humane approaches
By supporting trapping, desexing, socialisation and adoption.
About us
Find out who we are and what we do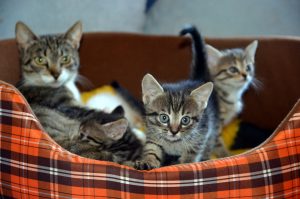 Our Organisation
The Forgotten Felines Foundation is a non-profit organisation (Charity) whose primary mission is to help people within the community of Kapiti Coast (and nearby areas) with the stray and abandoned cats and kittens. We accomplish this through the effective method of "TNR" (trap-neuter-return). When possible, tame cats and kittens are adopted into loving homes. Cats that cannot be socialized are returned to the location where they were trapped and fed daily by caring volunteers and members of the community.
Our desire to meet an unmet need: a number of small rescues in the Greater Wellington Region already exist. However, due to the extent of the stray and feral cat population, there is a need for a rescue which specialises in meeting the unique needs of cats and kittens that require medium to long term socialisation and support to become domesticated companion animals. Our long term goal is the reduction in colonies and colony numbers.
We want to support the idea of keeping New Zealand's wildlife safe by promoting humane methods of cat care, such as de-sexing and microchipping. As well as opposing Backyard Breeders and defining Cats as "Pests".
Mary brings with her a wealth of experience in animal accommodation and welfare. She currently runs a cattery in Te Horo, but she was previously involved in animal welfare and rescue in California. Together with her husband, they have a fairly extended family of felines, canines, sheep and alpacas. Although running an extremely popular and busy pet accommodation service Mary couldn't help herself to assist small rescue organisations in the Wellington Region. She has a bit of a name for herself up Te Horo and Otaki way for knowing what to do for animals in need and is often called in to help get cats and kittens out of difficult situations.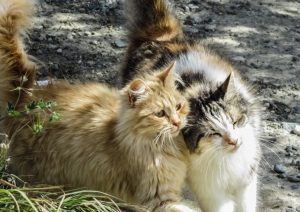 We could not do it without our volunteers help
Cats currently in foster or sanctuary care
Cats that have found their forever homes through our adoption program.
Cats that have been spayed or neutered, and released, adopted or went into sanctuary care.
Want to help?
Get in touch with us